A common technique to give your car an extra layer of elegance and security is car tinting. It entails putting a thin layer of tinted material on your car's windows, which can have a number of advantages, including lowering glare, blocking UV rays, and improving privacy.
Yet, it's vital to think about the various tinting solutions available as well as any potential legal and safety repercussions before deciding to have your car's windows tinted. We will explore the benefits and considerations of car tinting in this post so that you can decide if it is suitable for your vehicle or not.
Benefits of Car Tinting
Here are some of the benefits of car tinting:
Improved Comfort
Increased comfort refers to the benefit of window tinting for cars, which keeps the inside atmosphere well-balanced and more pleasant for passengers by reducing the amount of heat that enters the vehicle. This is especially useful in hot weather when the interior of the automobile can become uncomfortable and even dangerous for everyone due to excessive heat.
Car Tinted windows majorly contribute to the creation of a more pleasant and comfortable environment, making driving and traveling in the car more enjoyable by lowering the amount of heat entering the vehicle.
Protection from UV Rays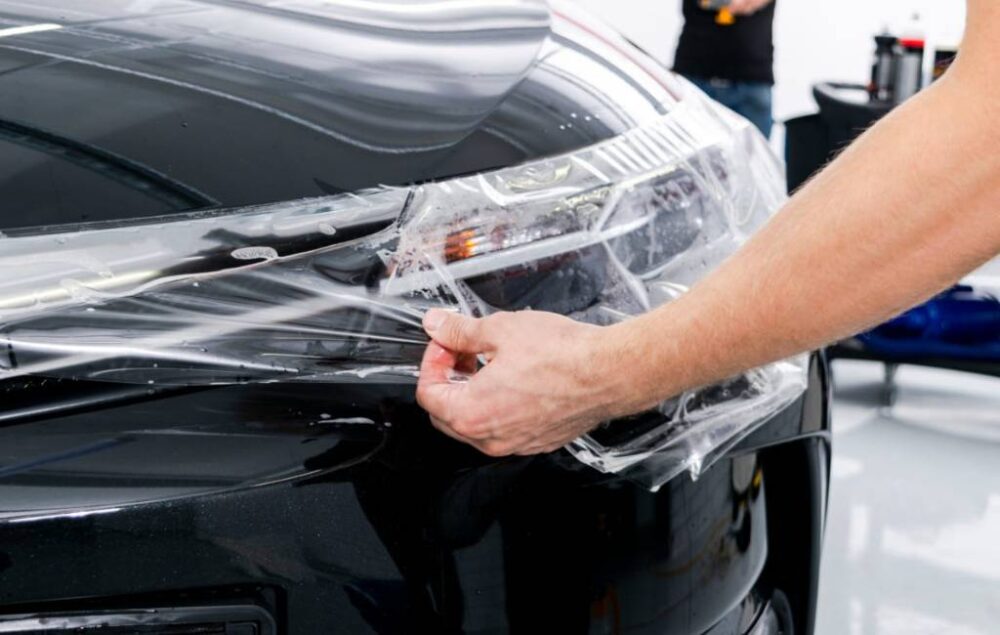 Protection from UV rays is another benefit of car tinting as the tinted film applied to the car's windows can block up to 99% of harmful ultraviolet (UV) rays. And of course, this prevention from the UV damage is super cruical to be ensured.
Passengers' skin and eyes can be vulnerable to harm due to UV radiations, and extended exposure to these rays can result in sunburn, early aging, and even skin cancer. By blocking these harmful rays, car tinting can help to protect passengers from the damaging effects of UV radiation. For those who spend a lot of time in their automobiles, such as commuters or long-distance drivers, this advantage is particularly significant.
Increased Privacy
Increased privacy is another benefit of car tinting as the application of tinted film to the car's windows makes it harder for people outside the car to see through. This can provide the driver and passengers more privacy, which is advantageous in high-traffic regions or when parking in public spaces.
Tinted windows prevent onlookers from seeing the persons or belongings inside the car, which can aid in preventing theft and fostering a sense of security. Additionally, increased privacy can be helpful for those who want to maintain a low profile while driving or avoid unwanted attention while parked.
Reduced Glare
The usage of tinted film for the car's windows can reduce the amount of glare that enters the car. It can be challenging to see when driving due to glare, which is a result of sunshine reflecting off other vehicles, structures, or even the road itself. Plus while driving quickly or in heavy traffic, it can be very risky.
Tinted windows can lessen eye strain and make it easier to see while driving by lowering the amount of glare that enters the vehicle. This can increase driving safety and provide for a more relaxing and pleasurable experience while driving.
Considerations for Car Tinting
Here are some of the considerations of car tinting:
Legal Restrictions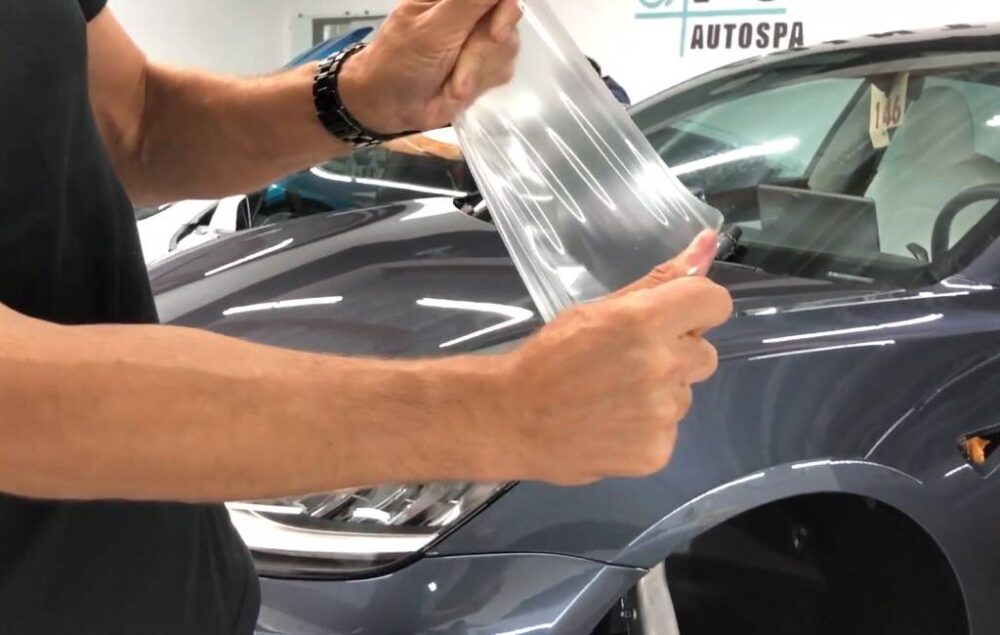 Legal restrictions refer to the laws and regulations set by different states and countries regarding car tinting. The legislation may differ in terms of the amount of tint that is permitted, the types of windows that can be tinted, and the permitted tinting materials. It's, of course, super important to check the local laws before getting your car windows tinted to ensure that you don't violate any regulations.
Violating tinting laws can result in fines or even having to remove the tint altogether. Moreover, tinted windows must be marked to show compliance with local legislation in various states and nations. Moreover, to make sure that your tinted windows comply with the rules in your region, it's crucial to conduct your homework on the requirements and pick a trustworthy installer who is knowledgeable about them.
Quality of Tinting Material
Quality of tinting material refers to the type and grade of the tinted film used for car tinting. The quality of tinting material can vary greatly, such as cheaper options potentially not being as effective or long-lasting as higher-quality options. Cheaper tinting materials may not block UV rays or glare as effectively, may fade or discolor over time, and are likely to adhere to the windows as well, leading to peeling or bubbling.
On the other hand, higher-quality tinting materials are made to be robust, long-lasting, and efficient in reducing heat, glare, and UV radiation. They may also come with warranties from the manufacturer or installer, providing added peace of mind. To guarantee that the tinted windows on your car will function well and last a long time, it's crucial to select a trustworthy contractor that employs high-quality tinting materials.
Installation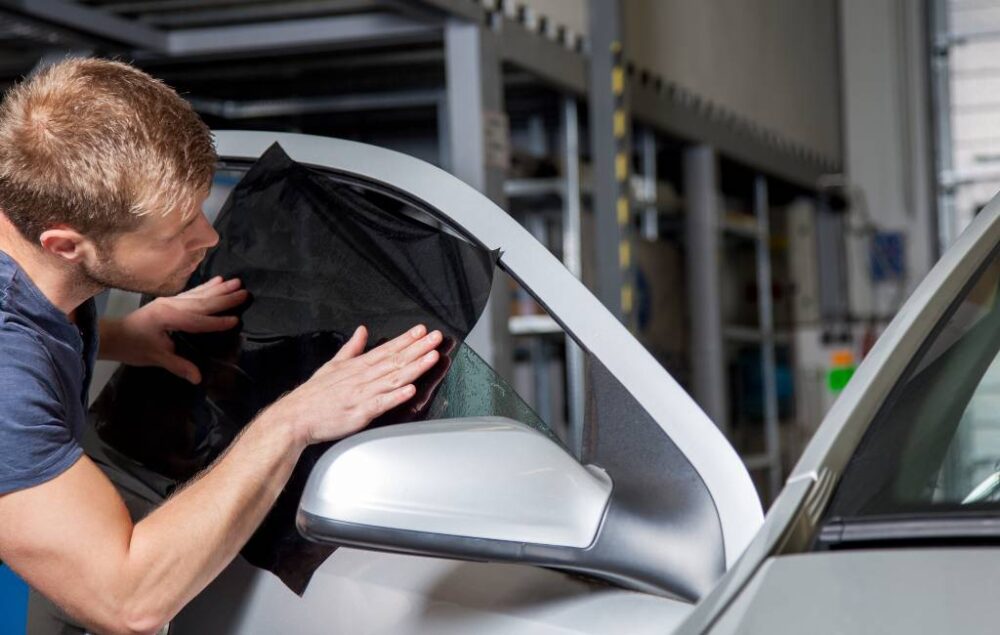 Tinted windows look and work best when properly installed. Poor installation can cause bubbling, peeling, or other defects that reduce tinting effectiveness or damage car windows. Choose an experienced car tinting installer who uses high-quality materials and tools. A good installer can also advise you on the best tinting for your car based on your needs and local laws.
Cleaning the windows, cutting the tinted film to size, and applying it without bubbles or defects is the conventional installation process. To secure the tinted film, the installer may trim excess film and apply a final layer of adhesive. Tinted windows improve comfort, privacy, and UV protection when properly installed.
Maintenance
Maintenance means the care and upkeep required to keep your car's tinted windows in good condition. While premium window tinting materials are built to endure for a very long time, regular maintenance significantly assists to make sure that the tinted windows stay attractive and functional. Here are some important tips for keeping your car's tinted windows clean:
Avoid using abrasive or ammonia-based cleaning products, as these can damage the tinted film. Instead, use a mild soap or specialized window cleaner designed for tinted windows.
Avoid using sharp or pointed objects on the windows, as these can scratch or puncture the tinted film.
Clean the windows often to get rid of any dirt, dust, or other material that can collect on the tinted film's surface and lessen its efficacy.
Avoid rolling down the windows for at least 24-48 hours after installation, to allow the tinted film to fully adhere to the window.
Consider using a protective film or cover to shield the tinted windows from direct sunlight, which can cause fading or discoloration over time.
When looking for car tinting services near you, it's important to choose a reputable installer who can provide guidance on maintaining your tinted windows. A simple online search for "car tint near me" can help you find local installers.
Conclusion
Car tinting can improve comfort, privacy, UV protection, and glare. Tinting your car windows is also subject to legal restrictions. To get great-looking, functional tinted windows, choose a reputable installer who uses high-quality materials and tools. Regular cleaning and avoiding abrasives can help your tinted windows last for years. Any car owner can benefit from car tinting with the right installer, materials, and maintenance.